It sucks not being home this time of year.
There are perks – amazing ones – to being stationed in Germany, rather than tracking Santa via NORAD from another sandbox. All throughout the Holiday Season there are distractions galore. Magical Christmas Markets beckon. Small towns and major cities engage in a quintessentially German competition over who has the best decorations, the most whimsical attractions, the finest foods, the most awesome events. You can tell they're German, because they'd rather traverse the Arctic in pink satin shorts than be caught
doing anything tacky, overblown, … *coff coff* American *coff*. No, it's elegant understatement for the Teutons, or if you have to go all in, do it in a playful, not quite taking yourself seriously way. So you get rows of miniature log cabins decorated with intricate woodwork and tasteful lighting, serving food and drink and selling handmade toys … right next to a bunch of donkeys with Santa hats. Yes, live donkeys, and a rather bored looking cow. Do watch your just purchased Lebkuchen around the longears.
With Gluhwein and Bratwurst Semmel warming your insides, and your new best friend Josef the donkey searching your pockets for leftover crumbs, the pangs of homesickness are just that. Little bittersweet specks of frost in the warm glow.
But it still sucks.
The native population – an attraction in their own right – will not let you dwell, however. Not once they've adopted you, like one would a friendly, if rather quirky and not very bright puppy. Now that you're theirs, you're dragged to ski trips, beer league hockey games, and cheerful gatherings at the local inn. These will resemble pagan revelry and involve the lighting of candles (unless Ms Sabine accidentally burns down the wreath
again), a mildly inebriated Mr. Florian playing the Zither (or a three man band in Lederhosen bringing the house down), and ever more fantastic dishes. If you thought you knew Bavarian cuisine – you ain't seen nothing yet, brother.
You will also be introduced to the Jagerbomb's big older brother – the Jaegertee. Do not let the sedate name fool you – this stuff is made for Bavarian stomachs fortified by pigs' feet and fiery horseradish, and it will end with bewildered Americans stumbling from one snowdrift to the next while caroling like lovesick moose (meese? mooses?).
But it still sucks.
Because as Christmas Eve rolls around wrapped in freezing mist and all grows quiet, as the base falls into a watchful doze with those who were lucky enough to catch a flight home long gone, as the natives retreat into the loving or at least drunken embrace of their families, you look around and see those familiar faces.
The Ones Who Stay Behind
They're not the same every year. PCS is part of military life, and the guy you worked with and had beers with last year is sending a Christmas card from Benning this year. But they are familiar in that they all have familiar expressions. Some slightly forlorn, some melancholy, some determined to make the best of it, some just grateful for a bit of peace and quiet, some settling into the routine of holding down the fort. All of them with nowhere else to go.
I'm one of the luckier specimens, with two dependents and sufficient rank to live in a nicer military housing area. We didn't go home this year for various reasons, and my two military brats have been in this situation more than once. They take it in stride. And they, too, see those members of their tribe who got the shortest end of the Christmas tree. They're as familiar with them as they are with the smell of lived-in ACUs, muddy boots, and DoD schools.
So a few years ago we started our own Holiday tradition. We call it Christmas for simplicity, though we're neither Christians nor attend mass, but in a nod to our Scandinavian ancestry we have a tree and lights and a fine feast (we're also stubbornly trying to import the Jólabókaflóð – so far with limited, but mildly encouraging success). And on the 25th we're gathering up the stray members of our tribe. The young single soldier and the divorcee without the money to go home, the grizzled war horse who stuck around pulling duty so those with families can catch a break, the unattached SGT with estranged parents. Bring your friends. Yes, that quirky 11Bravo can come, as long as he doesn't try to puppy-nap our dog again.
The Longest Night
Take away the ornaments, the reindeer, the carols and the shopping craze for the perfect gift, and I still believe we would huddle together as the days grow short and the light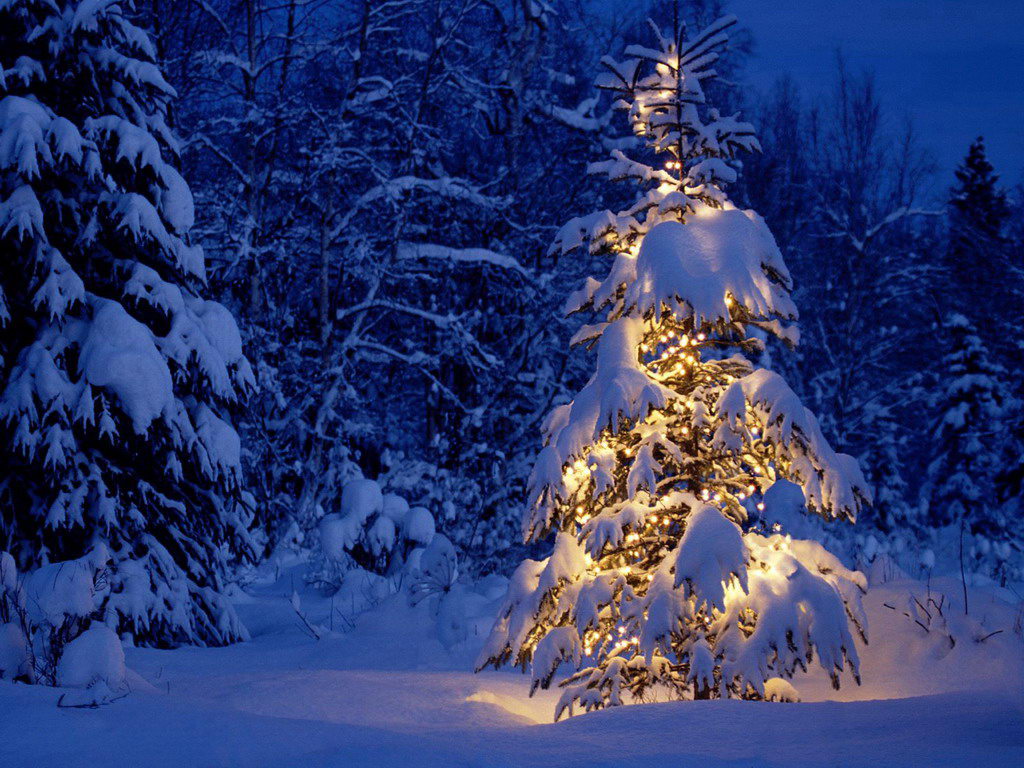 wanes. We'd still seek out our families – blood or no – and draw close to the hearth fires. Because somewhere in the ancient, primal parts of our brains that howl at the moon and don't buy into the modern gimmicks just yet, we feel the cold claws of winter coming to take the most vulnerable of our pack.
Is it a coincidence that Christianity picked the time celebrated as the return of the light for as long as humanity has existed for their own expression of hope? And deep down, does it matter as long as the message is carried onward?
Even the longest night ends. The world keeps turning, the seasons change. The circle of life keeps rolling on. And in Ned Stark's words: "When Winter comes the lone wolf dies, but the pack survives". So gather your own and raise a glass to life, roast that bird and sing a song, because we're all in this together.
It sucks not being home. Home with your first tribe, your family and old friends. Home, where everything is familiar and comforting. Even drunk uncle Harry and his hopelessly ancient and out of tune guitar. Maybe especially him.
But it's OK. It really is.
Deck the halls with boughs of holly
Mother and children and a fluffy dog, 14 uniformed personnel decidedly out of uniform (though that ugly sweater should qualify as psych warfare), 1 DoD civilian and a stray spouse, one large turkey, a-wassailing they go…
Christians, heathens, a SGT declaring himself the mandatory Jew and cheerfully drowning out the "Jingle Bells" crowing atheist (yes they do exist in foxholes) with an off-key rendition of something with a Dreidel. "Die Hard" and "Miracle on 34th Street". Surprisingly little shop talk. A happy dog gorged on ham and bird. Stories of home. Bittersweet.
We're OK.
A Happy Yuletide to All, a Merry Christmas, Joyeux Noël, Peace and Hope and Chocolate!